7.3.2019
Brighter Bites in Dallas, TX
In the summer of 2015, Brighter Bites began serving families in Dallas, TX — the program's first expansion outside of its home in Houston. This past school year, the Dallas team served families at 20 programming sites across the city in Dallas ISD, Garland ISD, and Mesquite ISD.
The Brighter Bites Dallas program would not be possible without the incredible support of partners like North Texas Food Bank, Brother's Produce, Taylor Farms, Hardie's Fresh Foods,  Village Farms, and Mann Packing. Each of these partners supports Brighter Bites by providing us with produce donations, warehouse resources, and/or logistics support, all of which are crucial to making our program a success. By collaborating with Brighter Bites, these companies demonstrate both their commitment to helping communities in the Dallas area that don't have reliable access to fresh food and their confidence in our program to help families change the way they are eating. We could not be more grateful for their partnership.
The tight-knit Dallas programming team will soon be led by incoming Program Director Julie MacPherson, who joins Brighter Bites after spending several years in Washington, D.C., Portland, and Dallas working in a variety of areas in the nonprofit space. The Dallas program director role was previously held by Alicia Farhat, who established the Dallas program nearly five years ago and helped it grow to a footprint of 20 schools in the Dallas area, serving thousands of Dallas families each year. Brighter Bites misses Alicia, and we wish her the very best! The rest of the team includes Program Manager Magaly Solis and Program Coordinators Maryann Aguinaga, Jenna Babbitt, Josh Meyer, and Dallas Riley. The team is supported by four incredible Program Associates, Suzan Mackay, Jocelyn Hunt, Yesenia Mejia, and Yolanda Johnson, as well as a high school fieldwork intern, Su Min Yoon, and a graduate school dietetic intern, Allie Kleppe.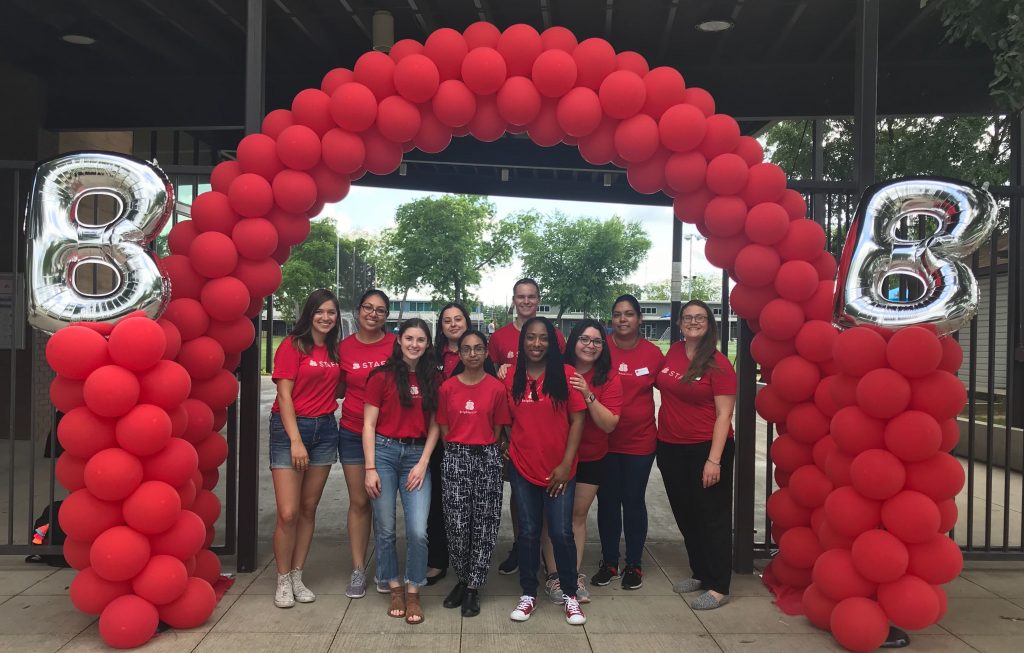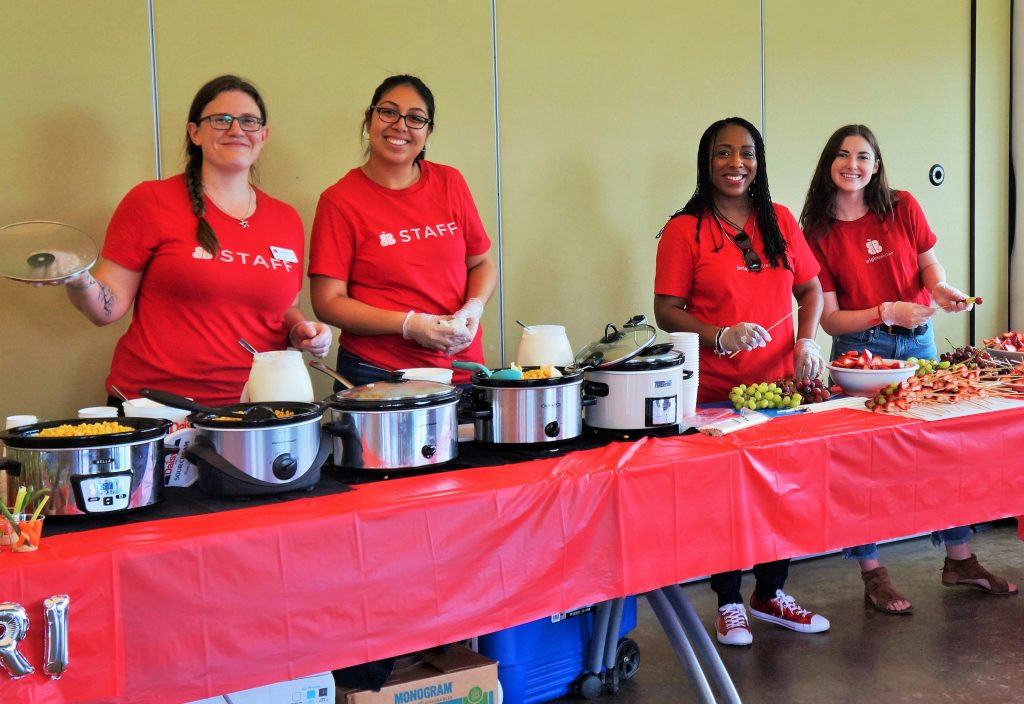 The Dallas team has a dedicated workspace at GoodWork, a Dallas coworking office, where they enjoy working in a naturally-lit environment conducive to team building, especially through GoodWork's periodic yoga and fitness classes! The programming team is also joined at the GoodWork office by three members of the Brighter Bites national team including Director of Strategic Parntnerships Meredith Spence, Sourcing Manager Jennifer Boone, and Nutrition Education Program Manager Jacqueline Noyola.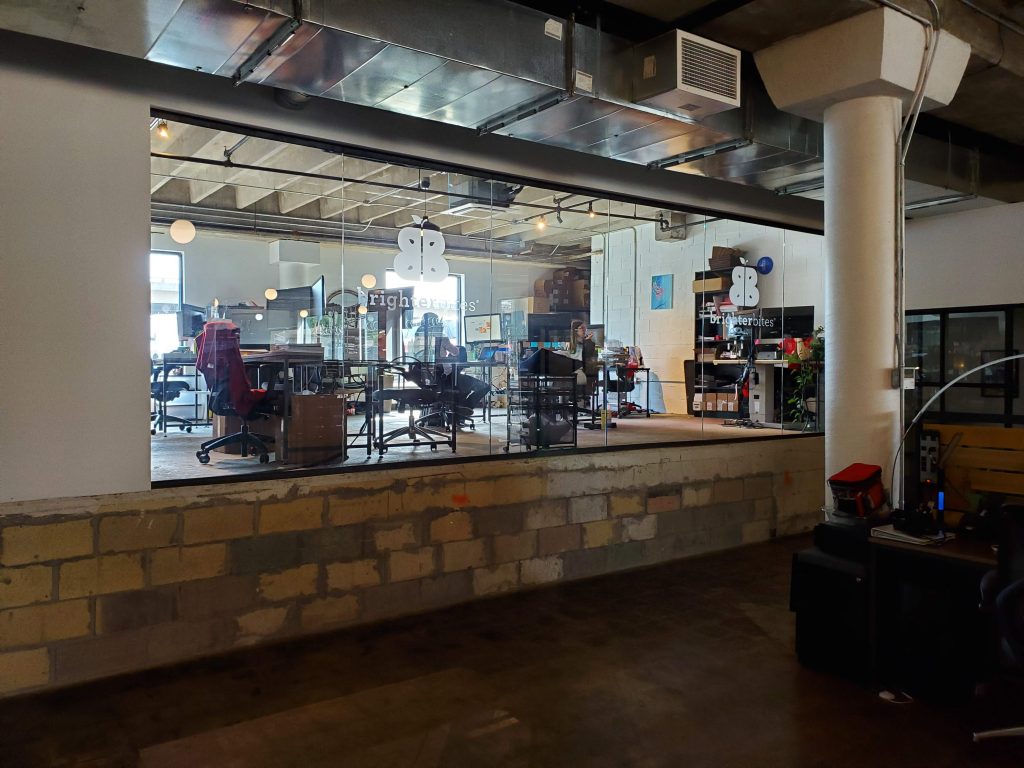 This summer, the Brighter Bites Dallas programming team is serving over 500 families at eight different summer sites. Join the team by signing up to volunteer at a Dallas site or in a Brighter Bites city near you!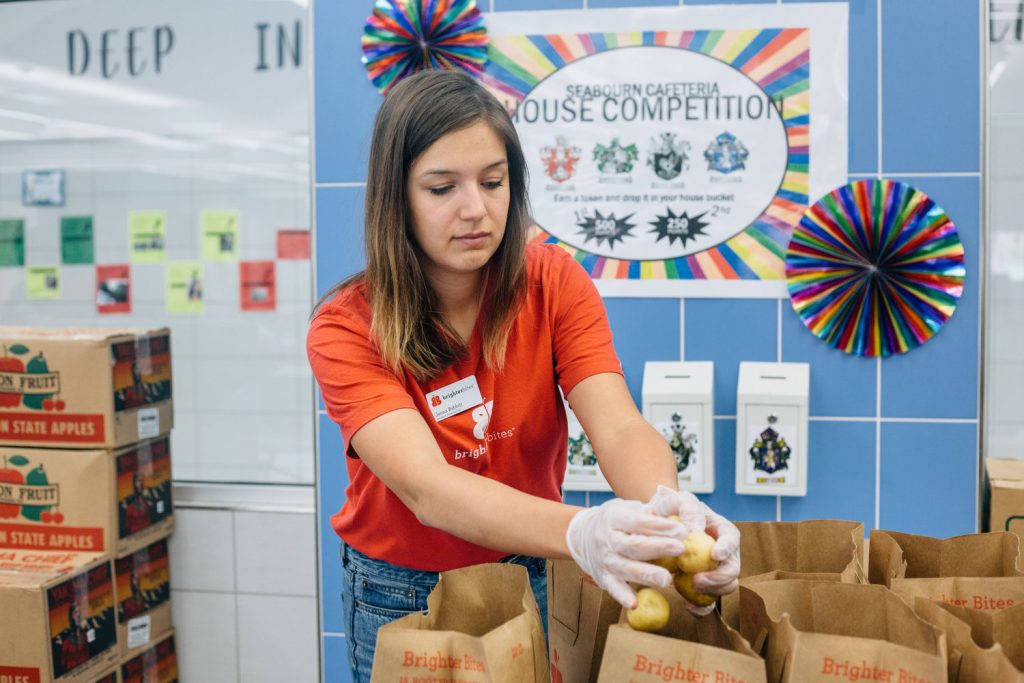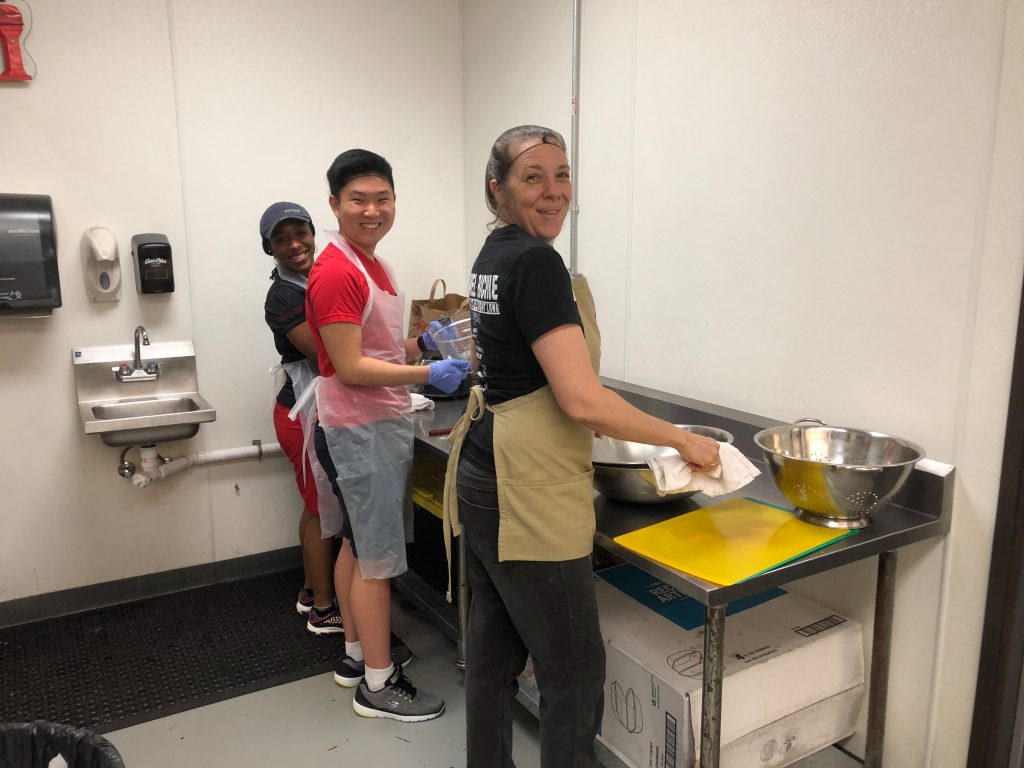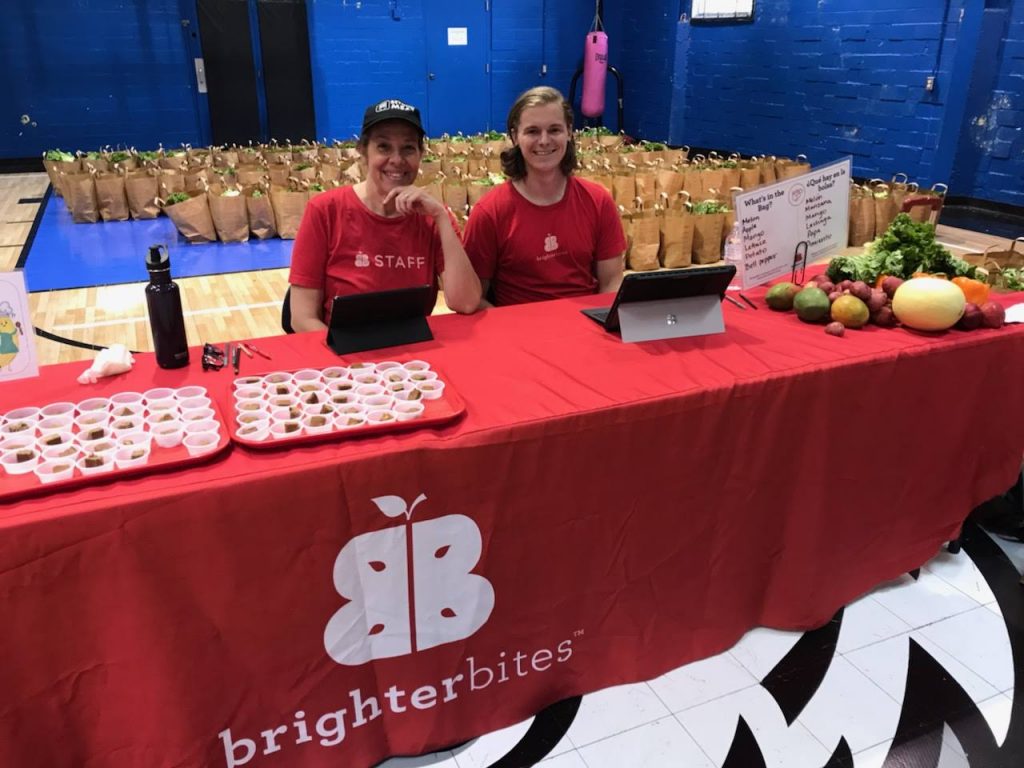 Thanks to the Dallas team for all they do to create communities of health in Dallas!